The
Cosy Home Company
Conwy
My love of all things interiors started as a child, with my constant room re-arranging and little sewing projects. I loved having things colour coordinated, labelled, neat, tidy and in baskets! Any pocket money I had, was generally spent on something for my bedroom.
As a teenager I was a BMX bandit (cringe) and I went on to study Sport Science at University. From then, I went on to become a PE teacher, for about 20 years. Whilst teaching, I renovated my own home and helped others with their homes, building up a portfolio incorporating both residential and commercial projects. It was always a dream of mine to own my own home interiors shop and combine retail, with interior design.
After I was featured in 'Ideal Home' and 'Style At Home' magazine, a few years later, my dream became a reality and I opened my first shop called 'Bought with Love Interiors' in 2016. A few years later, I moved to beautiful Conwy in North Wales and in 2020 'The Cosy Home Company' opened.
Today, my interior design business runs alongside my shop, with the aim of both being to make your home beautiful, organised and cosy.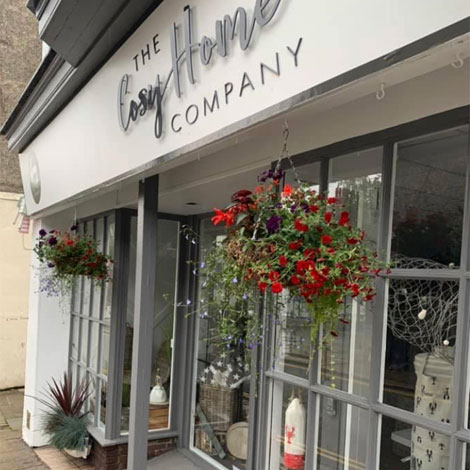 Find out more…