Interior Design
Our interior design service is available at 2 different levels.
Home Consultation Service (2 hours) £150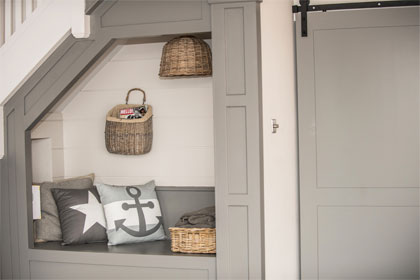 Our home consultation service means that you get 2 hours of help and advice, which could include anything from colour choice to architects plans, layout to décor. It might be that you need advice in lots of rooms or areas in your house, but don't want to go down the route of the interior being fully 'interior designed'.
It could be that the plans for your house have come to a halt because of 'indecisiveness' (very common when there are so many to make!). We have experience in new and old properties, fully renovated and shells, apartments and houses in a range of different styles. We will listen, advise and assist. This service is invaluable for those that need just a little bit of guidance and help to get things moving.
Available as a gift voucher if required, the service covers the North West and North Wales.
Interior Design
Do you love our style? Our interior design services, can be tailored to your needs. For some clients, they just need help with one room or area and for others, it's a full house. The process starts with an informal chat at your home, where we get to know your vision, thoughts and feelings about the space. From then, timescales and a budget are discussed and a plan is devised and agreed.
Step by step, the space planning, design development and scheming & sourcing of interior finishes begins! Our service can include carpets to joinery, furniture to fabric, lighting to accessories, resulting in complete and integrated project design, presented on concept boards and Pinterest boards to create an overall visual presentation. The cost of the service will depend on the size of the room/area and what work is needed. Please contact us for further information.